Quick Links:
4-way Search Page
|
A to Z Index
|
Categories
|
Site Map
|
What's New?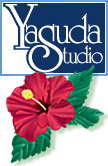 Downloadable Vector Stock Art, Stock Photos, More…
You can download my exclusive royalty-free stock art for print and web use in the next few minutes. Most of these files are fully-finished editable Adobe Illustrator vector art; we have .jpgs, .psds, photos, and .gif animation as well.
Prices range from $4 to $20 USD, depending on complexity and format.
Payment is accepted in U.S., Canadian or Australian Dollars, Euros, Pounds Sterling, or Yen. Check your currency exchange rate with the XE.com Currency Converter.
Please read more here about our simple, fast and secure download system, and be sure to read the Licensing Agreement before you buy.
• If you need art in a specific size, format or color, please email me with details.
• Need a printable bill for your records? Let me know; I'll email you a printable PDF invoice.
• If you have any other questions or comments, please feel free to email

I add new art all the time, so please bookmark us and check back often.
Liz Yasuda - Yasuda Studio, NYC