1-Color Engrossing Border, 2 Elements - plotter-safe vector format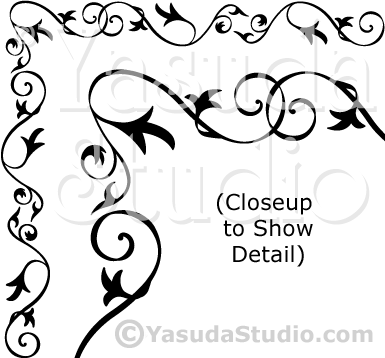 2 elements are combined here
to create an edge embellishment.
Use Illustrator or another .ai-compatible
program to open this file and mix, match,
flop to create a unique custom border,
or use this layout as designed.
Originally created to complement calligraphy,
one element (or part of an element) may also
be combined with a hand-lettered or digital
calligraphic font.
And before you decide, be sure to view
all three plotter-safe choices in this style.

Please Read for More Information, Other Options



Search • Home • FAQs • Categories • SiteMap • About • Contact • Licensing • Links