Photo - Burnett Fountain and Lily Pool, Central Park, NYC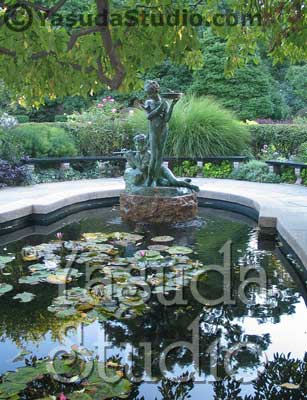 October 1, 2005 was a perfect day, more
like early June than autumn; I think this
photo captured the mood of the day well.
The Burnett Memorial Fountain -
is dedicated to Frances Hodgson Burnett
who wrote "The Secret Garden", made into
a film in 1949 and again in 1993. If you should
ever find yourself in Manhattan, skip Times
Square - instead, visit this wonderful spot.
It's located in Central Park near 104th Street.
Sculptor: Bessie Potter Vonnoh (1872-1955)
See Full size detail here.
Please Read for More Information, Other Options



Search • Home • FAQs • Categories • SiteMap • About • Contact • Licensing • Links