Vector Engrossing Border Corner Element, Spring Colors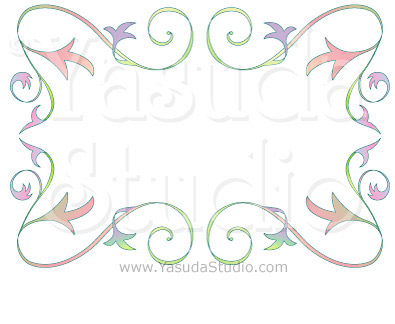 1 corner element, flopped and reversed to
make 4 corners. Use Adobe Illustrator or any
other .ai-compatible program to open this
file and reposition to create custom corners
or borders in your layout.
Created to complement calligraphy, an element
(or part of an element) may be combined with
a hand-lettered or digital calligraphic font.
Before you buy, be sure to view all our
available choice and color combinations
(see links above).


Please Read for More Information, Other Options



Search • Home • FAQs • Categories • SiteMap • About • Contact • Licensing • Links